Before you get started on your presentation, ask yourself if PowerPoint is truly the right tool for this presentation. With so many options out there, be sure to choose the right type of presentation for your subject, your audience and your personal style.
If the answer is yes, the next step is to make sure you have a clear plan based on what your goals are. Regardless of your specific goals, remember you want your audience to feel like they have truly learned something valuable as they head out the door. In order to do this, first you have to make sure you're solving a problem for them, not just drumming up more speaking engagements or potential customers for yourself.
Now that you have your goals set and a clear plan, you want to be sure to avoid a few common design mistakes. Remember, the focus should be on your great content and not distracting visuals.
Start with a solid foundation
If your company has a branded template – great! If not, then you have 3 choices – use one of the standard templates provided, seek out templates online or hire a professional. (Something tells me, since you're reading this, you are probably looking for DIY options.) The primary goal is to establish a homebase, so to speak. Your template will provide colors, fonts, graphics and charts to help keep your slides looking consistent.
Choose colors, fonts and graphics wisely
Keep the photos, graphics, color palette and font selections simple and appropriate for your subject matter.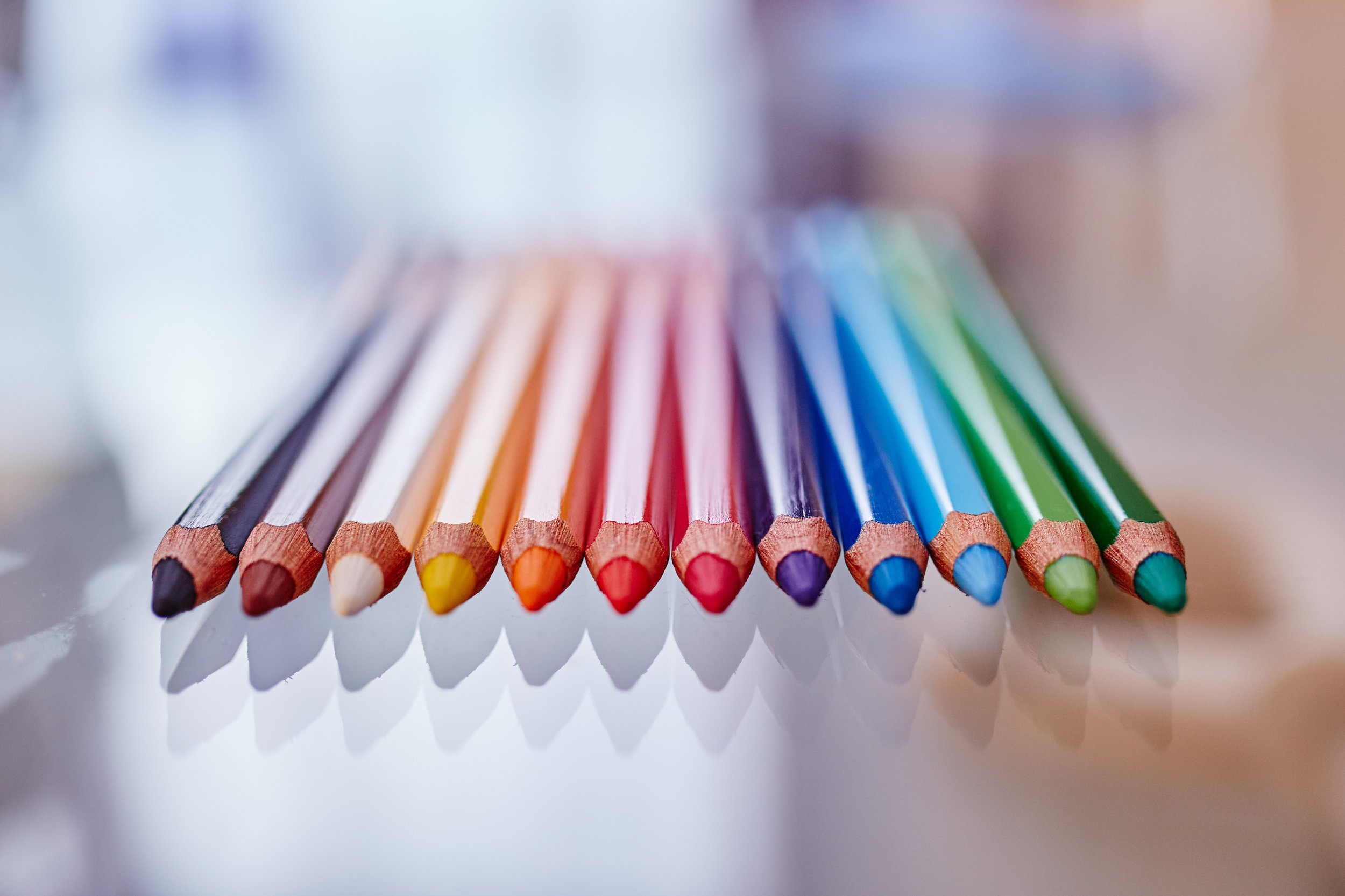 Avoid poor quality or irrelevant photos – no photo is better than a bad photo. Choose photos that are related to your subject, either directly or conceptually.
When it comes to color, you really don't need to explore the whole rainbow – 3 colors are plenty! You can always use shades of those colors in charts and graphs.
Watch the contrast. When in doubt, black or grey text on a white background or vice-versa is the safest choice.
As for fonts, pick 2 and please resist fonts like Comic Sans and Curlz - they're just annoying and difficult to read. The last thing you want is for your audience to be spending time trying to decipher your content.
Keep the focus on you
Whether it's text, charts, photos or a combination of all, keep your slides simple. No one likes the "Everything Slide". When there is too much content on a slide, the audience's attention becomes divided between you, the presenter, and the slide. You want them paying attention to you. Avoid filling your presentation with distracting and cliché visual effects. If you just can't resist, a simple fade out or slide in is acceptable, but as a general rule, avoid the animations tab. And please, no sound effects.
Here's a little presentation tip! Don't just stand there and read your slides. Most likely your audience is perfectly capable of reading a slide. The last thing you want is for someone to walk away from your presentation thinking you wasted his or her time. Rehearse and conduct your presentation, instead of letting your presentation take control.
Just because PowerPoint has been around for so long, doesn't mean your presentations have to seem old fashioned. While it has many features that can be easily abused, there's a reason it's still the go-to platform for presentations – it's incredibly user-friendly and in the right hands it can be a powerful presentation support tool.
Have a Pawsitively Tail Waggin' Good Day!
P.S. Ruff Haus Design is a results focused brand consulting company located in San Diego, CA. Let us help unleash your brand image, connect with your customers and gain their loyalty.
More Tasty Treats: